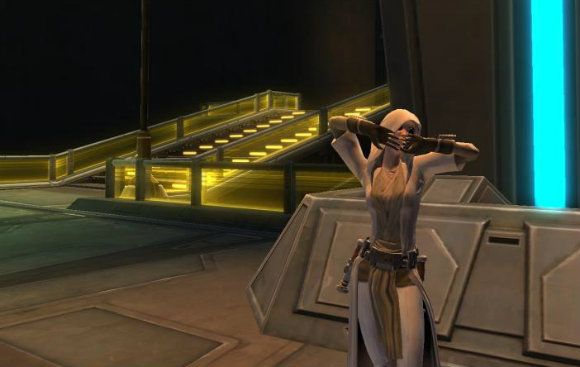 Space, the lonely frontier. When wandering the great and wide galactic expanse, our characters have their ship's crew to keep them company. Some characters are drawn to that camaraderie, choosing to thrive on the interaction of
Corso Riggs
,
Lord Scourge
, or
Kaliyo
to fit whatever social role they may need. However, other characters may wander their respective Fleets like something out of a high-school film, trailing an entire entourage.
While roleplaying servers cater to both ends of the spectrum, we are here to play our characters in the story that we create for them. Some characters may find social interaction and fitting into server-wide storylines coming more easily to them; while it may not interest other player in the least. Those who play the lone-wolf character may have an entire backstory and an ongoing plot for their character which they may not wish to share with other players.
This Force Reflection wonders if anyone chooses to play the lone wolf character, or do you prefer to roleplay en-masse? Or are you in-between: a casual roleplayer, choosing only to roleplay at events and in cantina settings? We'd love to hear from you in the comments section below!