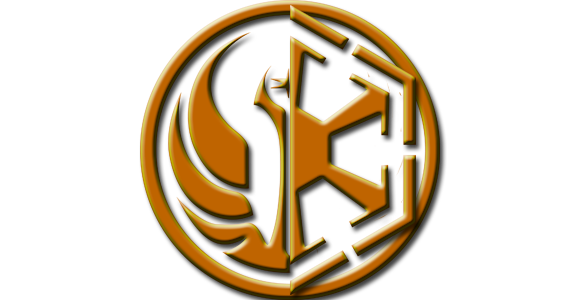 Have you made it into early access for
The Old Republic
? Are you having as much of a blast as we are? We definitely hope so. And we hope that your adventures in the game have started to involve some roleplay as well. It is why we're all here, right? You've got about three more days left of early access before you'll have to open up your wallets to pay
BioWare
your gaming subscriptions. Originally, BioWare's plans for launch on the 20th of December required players in early access to register their product registration codes – found inside the physical product – as soon as the clock struck midnight. Many players protested at the idea, as there were legitimate fears that their products would not arrive until some time after the 20th of December. Once again, BioWare heard us out. It was
recently announced on the official forums
that a 48 hour grace period will be put into effect. This gives players until 12:01am on the 22nd of December to receive their products and enter the product registration codes.
In other news, roleplayers have begun spreading themselves throughout the
many servers
in
The Old Republic
. If roleplay has been something you've neglected on your server because you've been too busy levelling your character (guilty!), perhaps it's time to turn the tables by promoting some roleplay on your server and amongst your own faction. A number of servers have created out-of-character chat rooms for the members of
SWTOR-RP
. In order to introduce some more roleplay onto your server, create an in-character chat room and let the good times – or bad times – roll.
On the Lord Adraas server, two new rooms have been created to allow for seamless roleplay amongst faction members. For characters of the
Republic
, create a new tab in your chat windows and join the
RepublicNET
channel. For members of the
Empire
, do the same but with the
ImperialNET
. The idea for these in-character chat rooms should not be restricted to one server. Be sure to promote roleplay on your server by creating these – or similar – in-character chat rooms. And an in-character chat room cannot be created without a story and purpose, right? Here is short description of what these chat rooms on Lord Adraas are about.
Tensions grow between the Republic and Sith Empire. Individuals from both factions struggle to maintain an upper hand in an endless struggle. A call for support and coordination has been called for by both factions, with reinforcements beginning to wear thin. Both the Republic and Sith Empire have created encrypted comm channels to allow members from their own factions to communicate with one-another. These channels have been used to bring faction members together through collaboration. Loyal members of the Republic have joined the RepublicNET, and those from the Empire have checked in to the ImperialNET. Security was made of the utmost importance. The SIS continues to maintain the RepublicNET, whilst Imperial Intelligence monitors traffic on the ImperialNET.




Morale on both sides has begun to flourish.